Save the date for annual NORDIC-BALTIC CSR SUMMIT 2018 | Digitalisation – a driver to sustainability.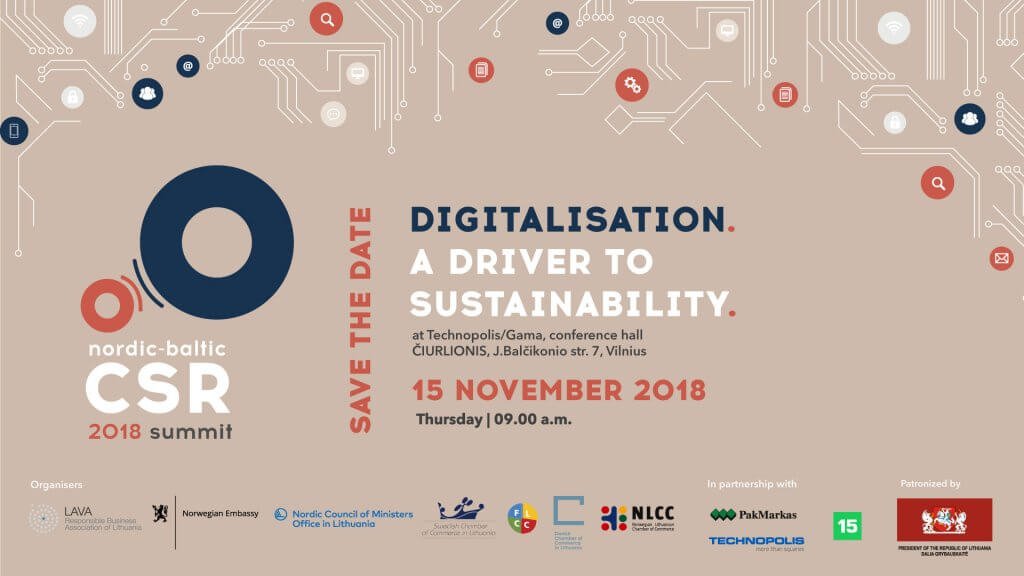 Date: November 15, 2018
Venue: Technopolis/Gama (J. Balčikonio str. 7, Vilnius; Čiurlionis hall)
Free attendance: online registration required.
RSVP until 10th of November!
More information coming up soon.
Please pay attention to the registration deadline. After the deadline, substitutions are allowed, but a participation fee is not refundable.