Join us at #SWITCHIT Conference!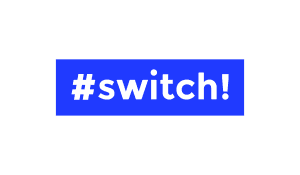 Full conference programme can be found here.
The panel discussion takes place in the #Education section at 14.30-16.00 o'clock.
Experts Discuss: Why do we tend to believe that the IT field is not the right place for women ?
An intense panel discussion between European business leaders, industry, education and NGO representatives: European Institute of Innovation and Technology, European Centre for Women and Technology, Swedish Chamber of Commerce in Lithuania, European Institute for Gender Equality, DELL, Junior Achievement, INPUT and BEBRAS in direct interaction with students, teachers, politicians and decision makers in the audience.
Come and get real-life stories that can change your life and help discover an exciting field of work and future career (STEM)!
Presentation:
Report "Economic benefits of gender equality" with a special focus on education in STEM by Helena Morais-Maceira (TBC) expert at the European Institute for Gender Equality (EIGE)
Panel discussion:
Šarūnas Šiugžda
Founder & Managing Partner of LitCapital Asset Management UAB, Lithuania, Moderator of the panel:
Anja Monrad
Senior Vice President & General Manager Dell EMC, Central & Eastern Europe
Laurent Roux
Entrepreneurship Officer EIT – European Institute of Innovation & Technology
Caroline Jenner
CEO JA-Europe
Giedre Kaminskaite-Salters
General Counsel & Head of Public Affairs, Telia Lietuva
Andžej Šuškevič
Head of Baltic Amadeus
Danguole Rutkauskiene
President at National Association of Distance Education, Kaunas University of Technology, Member of the Board INPUT – "Network of Innovative Informal education for Youth"
Valentina Dagiene
Professor Vilnius University, Institute of Mathematics & Informatics, Founder of BEBRAS, Winner of ECWC 2016 Ada Lovelace Award
Eva Fabry
Director of European Center for Women and Technology
#Switchit programme: http://switchit.lt/en/program/