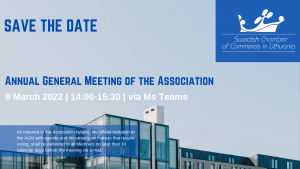 Kindly save the date for the upcoming Annual General Meeting of the Association, held on 9th of March 2022 at 14:00-15:30 PM via Ms Teams. Don't miss the chance to elect the SCCL Board and cast your vote for new membership fees!
All relevant documents and detailed explanations will be sent out at least 14 days prior to the Meeting.
Hope to see you voting!