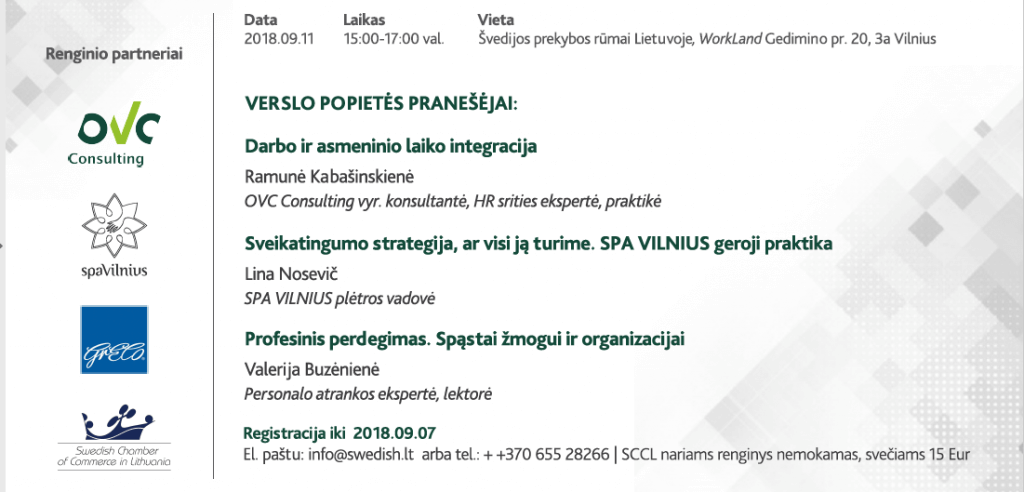 We are happy to announce that Business Afternoon Event is taking place the second time this year. Thanks to the organizer SPA Vilnius for an active engagement. The event is organized in partnership with OVC Consulting and GrECo JLT Lithuania.
Time: 15:00-17:00
Venue: Workland Lithuania, Gedimino pr. 20, Vilnius
Free of charge for SCCL Members! Only 15 Eur for guests.
Please note that the event will be held in Lithuanian language only.
Register to info@swedish.lt until 2018-09-07.*
* After the deadline registrations are not refundable, substitutions are allowed.