Registration to Business mission to Linköping is closed!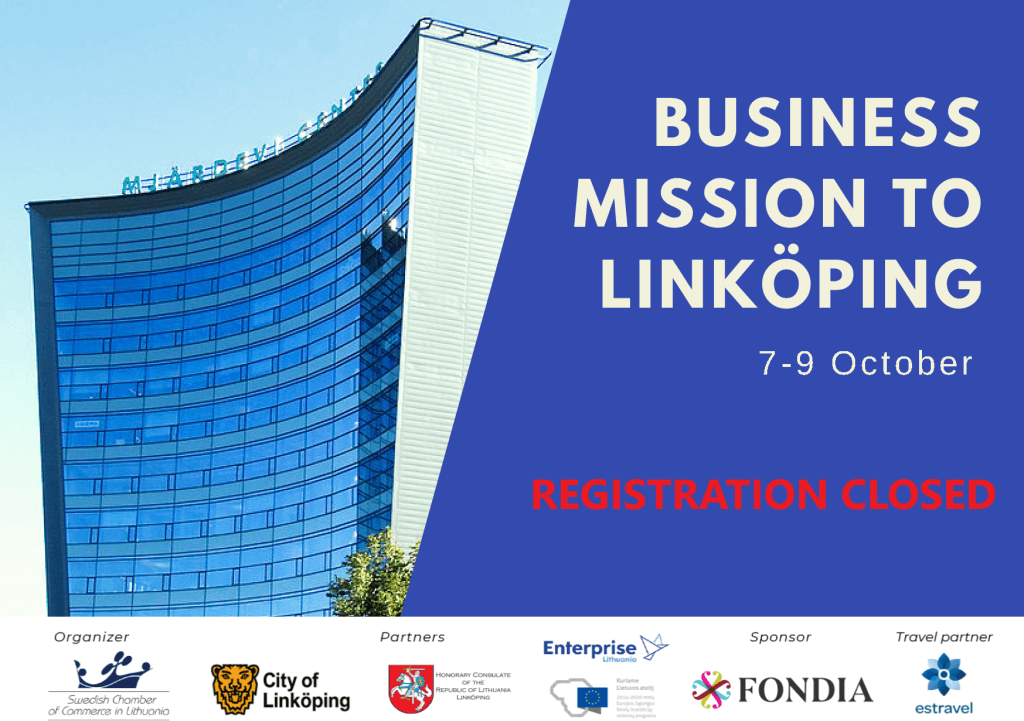 Why Linköping?
Linköping is Sweden's fifth largest municipality, a robust and expansive city in Östergötland

(East Sweden).
Hosts 132 of the largest companies in Sweden such as SAAB, headquarters of IFS, Sectra. Also, the presence of Toyota Industries Sweden, Motorola, Ericsson makes this city attracative for foreign companies.
šScience Park Mjärdevi is a world-class innovation hotspot with 7 000 employees and more than 370 companies.

Linköping's business sector consists of the aviation industry with advanced information and communications technology, a strong commercial sector as well as green industries and environmental technology.

One of the biggest employers in Linköping is SAAB which among other products manufactures the SAAB Grupen fighter jet.
Kaunas and Linköping Municipality are twin town.
Our two-day business mission programme includes:
Introduction to the business environment and opportunities in the

Östergötland

region and City of Linköping.
Reception of the Governor of Linköping City
3 site visits to leading Businesses in the

Östergötland

Region including a visit to SAAB!
A networking evening event with Business representatives from the Region
Individual B2B meetings with selected industry representatives (only for Lithuanian companies who register until June 20)

All logistics in Linköping city* and meals including 2 Lunches and 1 Dinner

2-night accommodation at hotel

in Linköping.
* excluding flights and travel costs from/to the selected airport to/from hotel.
The programme is here.