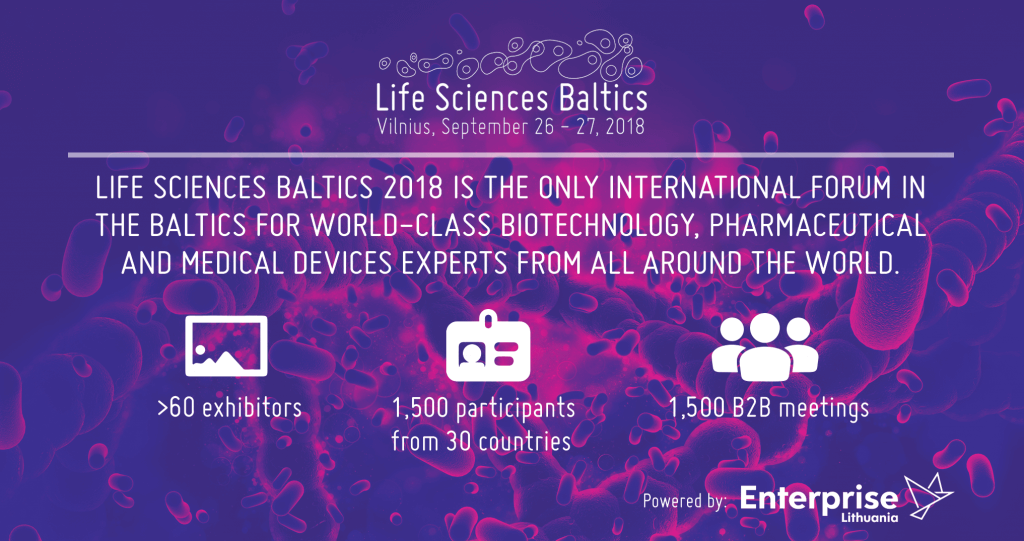 On behalf of Enterprise Lithuania, we are pleased to invite you to the 4th international Life Sciences Baltics forum, taking place in Vilnius, Lithuania, September 26 – 27, 2018. SCCL is happy to contribute to this event by endorsing it.

This event is a unique opportunity to meet experts from all around the world – LSB2016 attracted more than 1400 participants from 30 countries including delegations from Japan, Israel, Belgium, Germany and other countries.
Life Sciences Baltics forum is a place where science, business and government representatives meet – previous LSB forums had more than 150 exhibitors, 3 Nobel prize winners (Prof. Ada Yonath, Prof. Kary B. Mullis, Prof. Dan Shechtman) and more than 100 world-class speakers from all around the world, up to 4000 B2B meetings and more than 60 investor-ready start-up teams.
 We are delighted to inform that this year's keynote speaker is prof. Brian Kobilka from Stanford University, 2012 Nobel Prize Winner in Chemistry. Detailed program of Life Sciences Baltics 2018 is here.
More information about the exhibition and the exhibitors here.