We happily invite you to our annual Swedish Crayfish Party!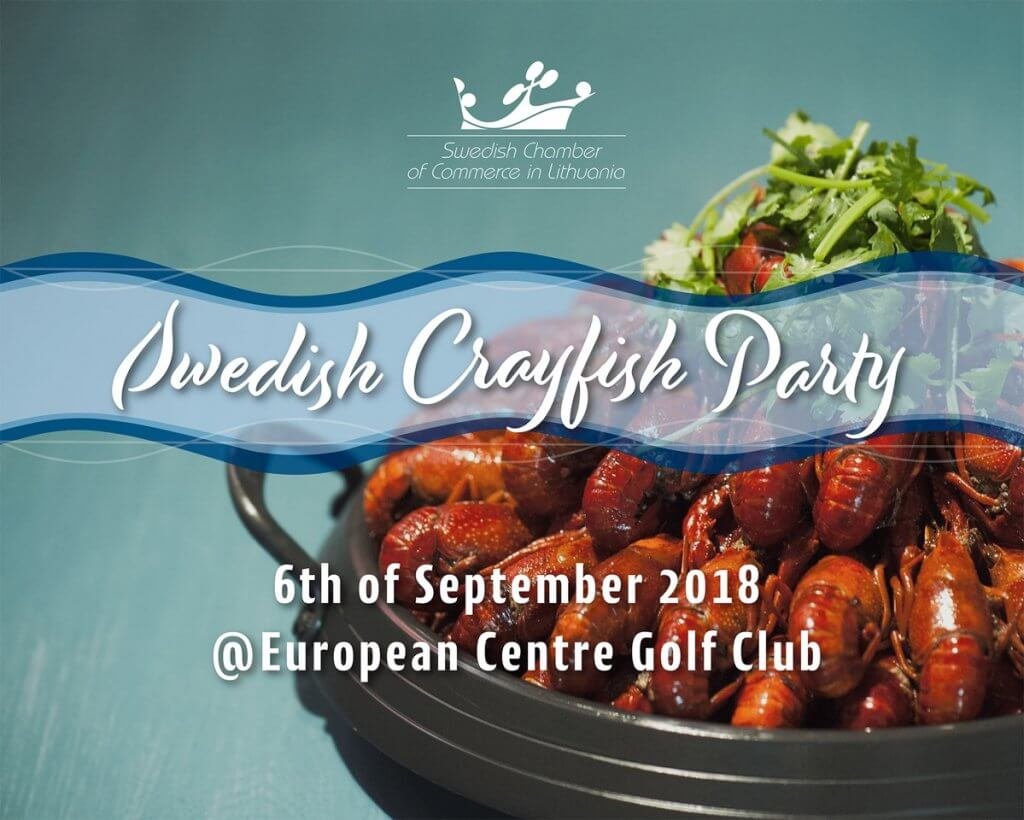 Date: 6th of September 2018, 18:00
Venue: European Center Golf Club
Price: 95 Eur for members, 110 Eur for non-members
Dress code: casual, flat shoes is a must! Please leave suits and high-heels for another occasion. 🙂

Please register here.
Registration deadline: 31st of August. After the deadline, substitutions are allowed, but a participation fee is not refundable.
Find more information on the event here!
Schedule:
17:00  Bus Departure from Forum Palace
18:00  Arrival, Welcome Drink
18:10   Golf Session and Orientation Game
19:00  Crayfish and Dinner
20:00 Lottery
20:30 Live Band takes the stage!
22:30  End of Evening, Bus Departure
Programme:
Golf session
Crayfishes from Gothenburg
Live Band
Lottery
Orientation game/Quiz (depending on the weather)
Songs, dances and a lot of fun!