Greencarrier Freight Services China has made its first purchase of electric-powered trucks, which are intended for local distribution and last-mile delivery services in and around Shanghai, China.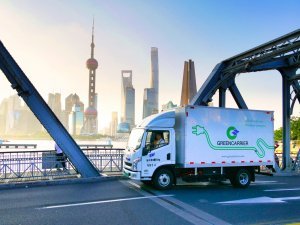 "We are proud to introduce our first all-electric vehicles, with the first deliveries marking an important step in our efforts to cut our logistics carbon footprint" says Christopher Linden, General Manager Central / North China.
Greencarrier Freight Services' goals with this is to work towards their vision of creating a more sustainable tomorrow.

Find out more here.