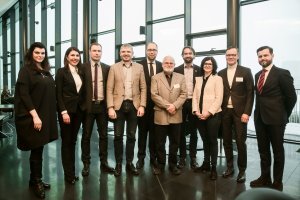 We are glad to announce that the new Board has been elected at the General Meeting of the Association on 7th of March 2018. We are looking forward to two years of successful collaboration.
Congratulations to:
Chairman of the Association Andrius Francas, "Aliiance for Recruitment"
Vice-chair of the Association Jan Hansson, "Teminis Turizmas".
Ieva Dosinaitė, "TGS Baltic"
Tommy Fagerlund, "Skandia"
Paulius Gruodis, "Ellex Valiunas"
Vytautas Kelminskas, "LT Technologies"
Zita Rimkienė, "Mykolo 4"
Akvilė Skiparė, "SEB"
Šarūnas Šiugžda, "LitCapital Asset Management"
Mindaugas Ubartas, "Telia Lithuania"