Our member Radisson Blu Royal Astorija Hotel – located in the Old Town of Vilnius – just recently added new rooms and celebrated 20th birthday and now continues making investments to renew the lobby, library, bar and conference centre starting from the middle of January.
Reconstruction will begin on 14 January. Most of the first floor of the Hotel will be changed drastically. The reception will be renovated and guest lounge will become more modern, encompassed by calm light colours, solid details and mirrors.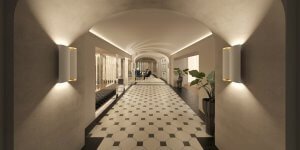 Algimantas Smičius, the Head of Astorija Hotel, UAB controlling the Hotel, tells that the bar area will double in its size. Also a wine cellar will be installed and provide an opportunity to organise presentations or meetings. The wine cellar will accommodate groups of up to 20 guests and will offer a unique space for events.
"The area of the largest conference hall will be also expanded. Currently it can accommodate 200 people and after the reconstruction it will be able to welcome 250 persons. Guests will be offered the latest technical equipment. In addition, spaces near the conference hall will be renovated. Guest will be able to use new, modern and more attractive spaces for event organisation," – A. Smičius tells.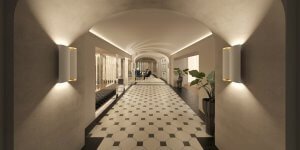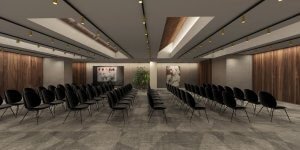 The new General Manager of Radisson Blu Royal Astorija Thomas A. Swieca will oversee the renovation of the Hotel. After only joining the team at the beginning of January, he welcomes the changes: "Vilnius is a beautiful city with many beautiful and very special hotels. The Radisson Blu Royal Astorija Hotel is one of the most famous hotels in town. The list of international celebrities and well known people who stayed here is endless. With all previous and future renovations we will bring back the glamour and spirit of this outstanding Hotel.
Changes are chances, take them and keep on moving!".
International company A Pinch of Design designed new spaces of the Hotel. The opening of the conference centre is scheduled at the end of February. Renovation works of other spaces will be completed by May.