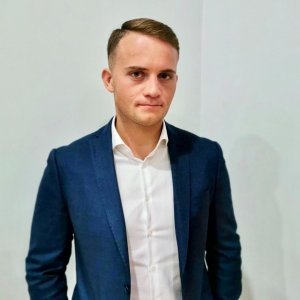 Meet SCCL Business Consulting Partner – Nerijus Čereška.
Nerijus is well familiar with the Swedish business environment from his previous work experience as an associate to Lithuania at Business Sweden. He is a passionate promoter of Lithuanian market opportunities on export, supply chain and nearshore establishment of Swedish companies, ranging from start-ups, small and medium sized businesses, to multinational enterprises.
Nerijus is also experienced in market research within sourcing, retail, industry and ICT, as well as potential business partner evaluation, export sales development, supplier search and establishment projects for Swedish companies in Lithuania. He has also M.Sc. in International business.
SCCL is able to support the Swedish companies in Lithuania with the following:
Evaluating nearshoring opportunities
Customer or Supplier search
Partner search & selection
Market entry
Company establishment
Interim business development
Recruiting
Office space
Tender support, etc.
Interested or got a question? Feel free to contact directly: nerijus.cereska@swedish.lt