SAVE THE DATE for the 7th European Banking and Finance Conference!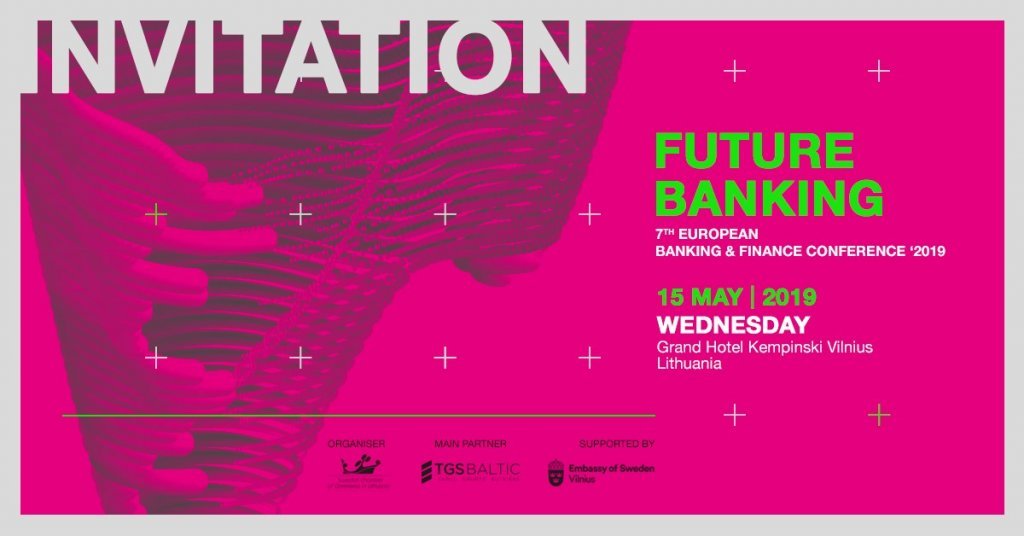 The European Banking & Finance Conference is a unique forum for top management and high profile banking and finance sector professionals. The conference is organized by the Swedish Chamber of Commerce in Lithuania in partnership with law firm TGS Baltic and is supported by the Embassy of Sweden in Vilnius.
It has been bringing together banking and finance experts, regulators and supervisors, as well as business representatives for 6 years already for analyzing and discussing issues that banks and their business clients face in the changing economic, legal and technological environment.
This year's topic – "Future of Banking". Innovations and new technologies are reshaping the industry of financial institutions. Whereas new types of financial institutions are increasing in number exponentially. What steps are traditional banks taking to adapt to new challenges? How new financial institutions, increasing cooperation of banks and fintech companies are reshaping the banking industry?
At this conference, we will welcome to speak:
Sigitas Mitkus (Director of Financial Market Policy Department, Ministry of Finance),
Mantas Zalatorius (President of Association of Lithuanian banks),
Marius Jurgilas (Member of the Board, Bank of Lithuania),
Sandra Sennerlöv (Head of Banking, Trustly),
Urtė Neniškytė (Neuroscientist).
More speakers are coming up soon!