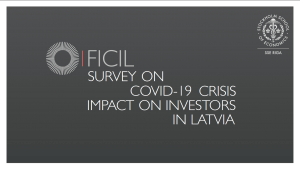 This report aims to provide an assessment of foreign investors in Latvia with regards to the impact of COVID-19 pandemic. Study is conducted by the Foreign Investors Council in Latvia in cooperation with the Stockholm School of Economics in Riga.
The full report is available here.
The visual summary is available here.