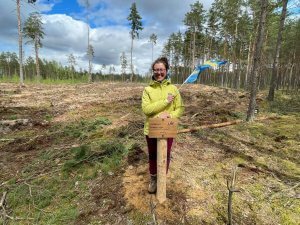 At SCCL, we're committed to make it a greener and healthier place to live!
We've been planning to plant pine trees with our member Green Gold Management for about three years now and last week it finally became a reality! To mark Earth Day 2021 we've planted over 2000 pine trees and Varėna region is definitely looking much greener now! Welcome to visit the plantation site anytime, check the coordinates: 54.226317.24.477154
Huge thanks to all vaccinated enthusiasts who came out for our tree planting ceremony.
We believe it's the beginning of a beautiful tradition, and we hope to see more members joining us in the future!