We are happy to welcome our new bronze member to SCCL – SUN Investment group!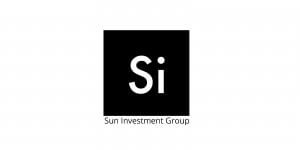 Sun Investment Group (SIG) was founded in 2011 as an investment management and development company, which focuses on solar energy assets in investment-grade markets. It has extensive experience in developing solar power projects across Europe. It has already developed over 20 MWp of solar PV projects in UK and Lithuania. SIG is acting as a professional managing partner with a stake in a Polish solar energy venture alongside Lithuania's E-Energija and Spain's I+D Energias for EPC projects.
SIG is establishing itself as one of the early developers with multiple options for project rights acquisitions and development opportunities. There own 43 separate projects with a cumulative power of 42,36 MWp which was approx. 15 % of total Polish market. The group has long-term plans for Poland and expects to acquire an additional 100 MWp each year. This year Sun Investment Group acquired local company NoGrid. This is a significant step towards ensuring the highest quality of service for the further development of solar energy in the private sector both in Central and Northern Europe.
More information can be found here.